There are three things I love most about the Japanese.
The most obvious would be their food. Duh. #sushiforever
The second is their demeanor. They're so... nice. And that's an understatement.
And the third? They're just really really cool.
During my schooling in New York, I was always the keen observer of everything happening around me: art, cool design, and yes, what people were wearing. The one thing that struck me was that the coolest kids I would come across quite ofter were Japanese. Every Japanese person I met, down to the dude working at the salon sweeping hair off the floor, had style.
They were just so well put together, beautifully clothed in things modern, or vintage, or even "street" -- and it looked like they never broke a sweat or looked disheveled. One can learn a lot from the way the Japanese pull off fashion. If I could dress as confidently and as interestingly simple as they do (it's all in the details!), then I'd consider that an achievement. It's been a dream of mine to do so, but they unfortunately make clothes in Lilliputian size.
And THAT is why I'm happy that I have friends like Mavis Fuentebella of clothing brand TALA.
A friend of mine from back in the day, Mavis pretty much opened the door (or should I say Pandora's Box! hehe) for me as far as looking just that much sharper is concerned - mostly by introducing my to some of her friends whom she also happens to work with.
It started with her inviting me to check out Nackymade. Owner Naoki Nakagawa, or Nacky, and his wife Tomoko, run Nackymade (based out of Kobe, but they travel to many countries doing their thing out of a suitcase!) - a producer of quality quirky eyewear. Nacky leads a pretty colorful life, bouncing around to and fro, and eventually found himself hawking glasses at the tender age of 18. Soon realizing he didn't find any that he himself wanted to wear, he decided to just learn how to make them himself. From scratch. After absorbing for 8 years, Nackmade emerged, featuring eyewear that's comfy, that fits well and that's full of very fun details that make for great conversation starters. (Take it from me, a veteran of going through pairs of glasses - this is quality stuff! As edgy as you want it to be, wearing a pair is definitely a statement.)
Then I met Takashi and Miki Uokawa, the duo behind Tougher, out of Osaka. They make highly detailed clothes that you can look great in AND move in at the same time. The very generous Takashi agreed to make me a few bespoke pieces, sewn by Miki herself, and they are easily some of the best articles of clothing that I have in my closet - stuff I reserve for numerous events when I have to clean up and look a bit pretty, where my usual kicks and tees won't cut it.
TALA brings in Nacky and Takashi to do trunk shows several times a year here in Manila. If you are so inclined, they will actually be here this September 19-21. Do what I do, and consider them as investments in a bit of style.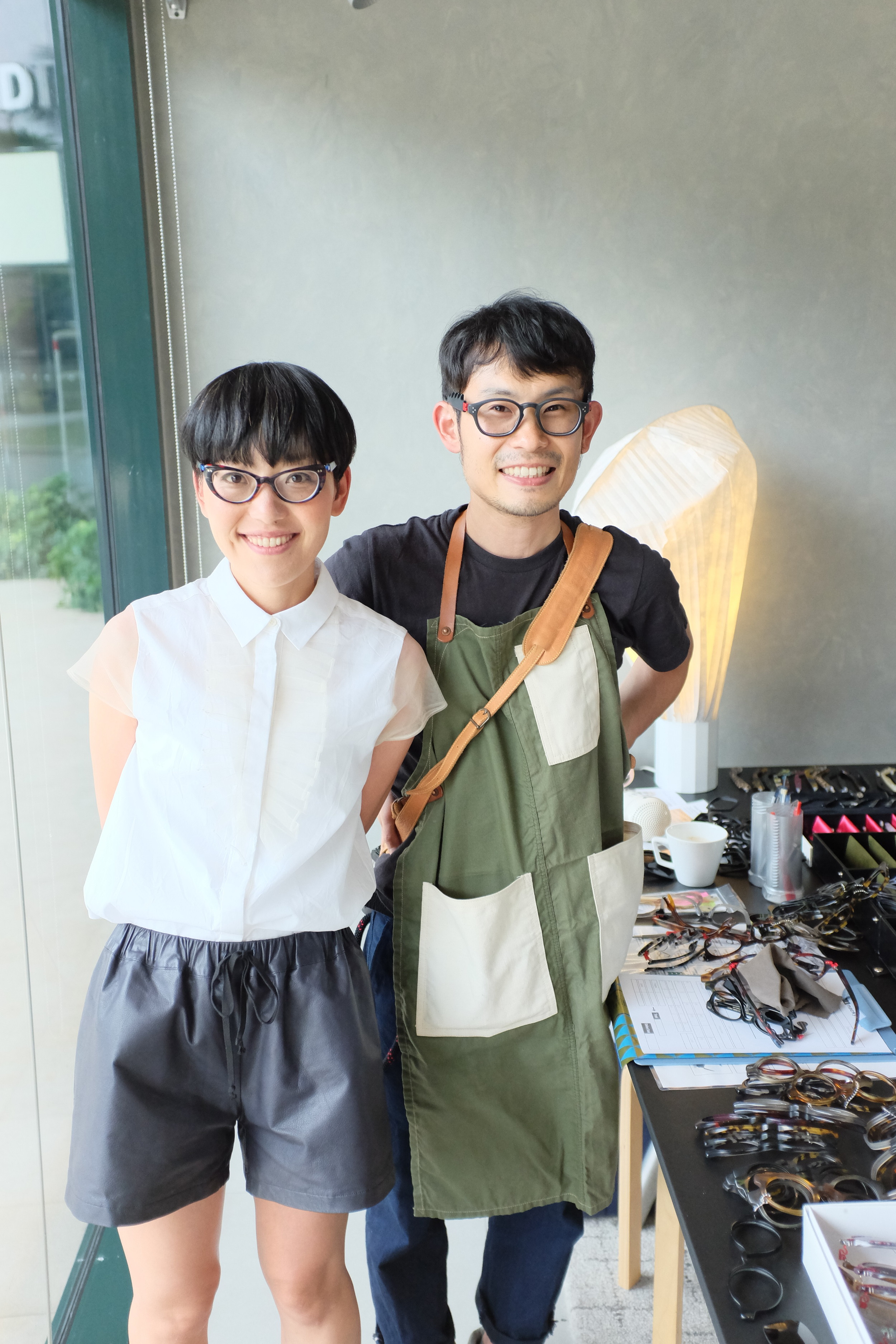 Trunk Show will be held at Tala Manila Upstairs Showroom. Unit 103 Three Salcedo Place, 121 Tordesillas St. Salcedo Village, Makati City. Sept 19-21 (Friday to Sunday) from 10am to 7pm.
You can visit Nackymade's official website or his Facebook page .