There are all sorts of new fangled ideas in the restaurant world these days. You can't blame the restaurateurs – after all, with all the stiff competition, any way to get customers to enter your establishment is always a winning proposition.
Now there is nothing that sounds more new age-y and gimmicky than a yoga studio-slash-restaurant, but that's exactly what Ubuntu is.. but absolutely do NOT let that deter your quest for good food.
Nestled in a quiet corner of Napa, beside a cute but overpriced pet store, is the restaurant of the Veggie King - Jeremy Fox. Now here is a restaurant with vision - Chef Jeremy Fox draws all sorts of delicious flavors from his produce, a lot of which is grown in his own garden.
High ceilinged, and done is nice rich dark colors, the place is comfy and immediately puts you at ease. Start off with one of these refreshing sparkling non-alcoholic drinks made from wine grapes - something that can only come from wine country.
To open the show, try a plate each of house marinated olives and Marcona almonds in lavender sugar and sea salt. Perfect to perk up the taste buds.
If the chickpea fries are there, order them. They're light, fluffy, crunchy and come with nice Romesco sauce, redolent of the smoky flavors of roasted red peppers and with a nice vinegary tinge.
A baby radish salad has the coolest looking radish plucked straight from the ground and served with an artisan goat cheese, mustard and greens. Pairing radish with mustard is not something you come across everyday, and the goat cheese is indeed inspired.
Next was a cold soup of melon with coconut and kaffir lime leaves. Simple ingredients that created a very interesting contrast in flavors, this soup leaves your refreshed and ready for the hot courses.
The much ballyhooed and blogged about cauliflower puree was rich, intense and was reminiscent of India with it's vadouvan flavoring -- a mixture of curry leaves, cumin, mustard seeds, fried onions and other ingredients (which may vary from cook to cook).
Pizza came with the toppings of strawberry sofrito with burrata cheese (an Italian cheese made from fresh mozzarella and cream) and basil. What was a strange combination turned out to be absolutely delicious. The berries were cooked in a bit of quality balsamic - a classic taste pairing. Partnered with the salty touches of burrata and the bouquet of the garden fresh basil leaves, this delicious dish will not leave you looking for pepperoni.
A must order are any egg preparations. A deep fried egg came with a smoky potato salad and sauce gribiche, which is essentially hard boiled egg emulsified with good mustard, oil and the addition of pickles and some herbs like tarragon and chervil. Great combo! The egg was perfectly cooked, with a semi-wet yolk that provided a richness to the dish.
The final note was simple and delicious fresh berry cobbler… summer perfection in a bowl.
Chef Jeremy and company are at the top of their game. Is it for everyone? It's hard to say. But it's definitely a welcome change.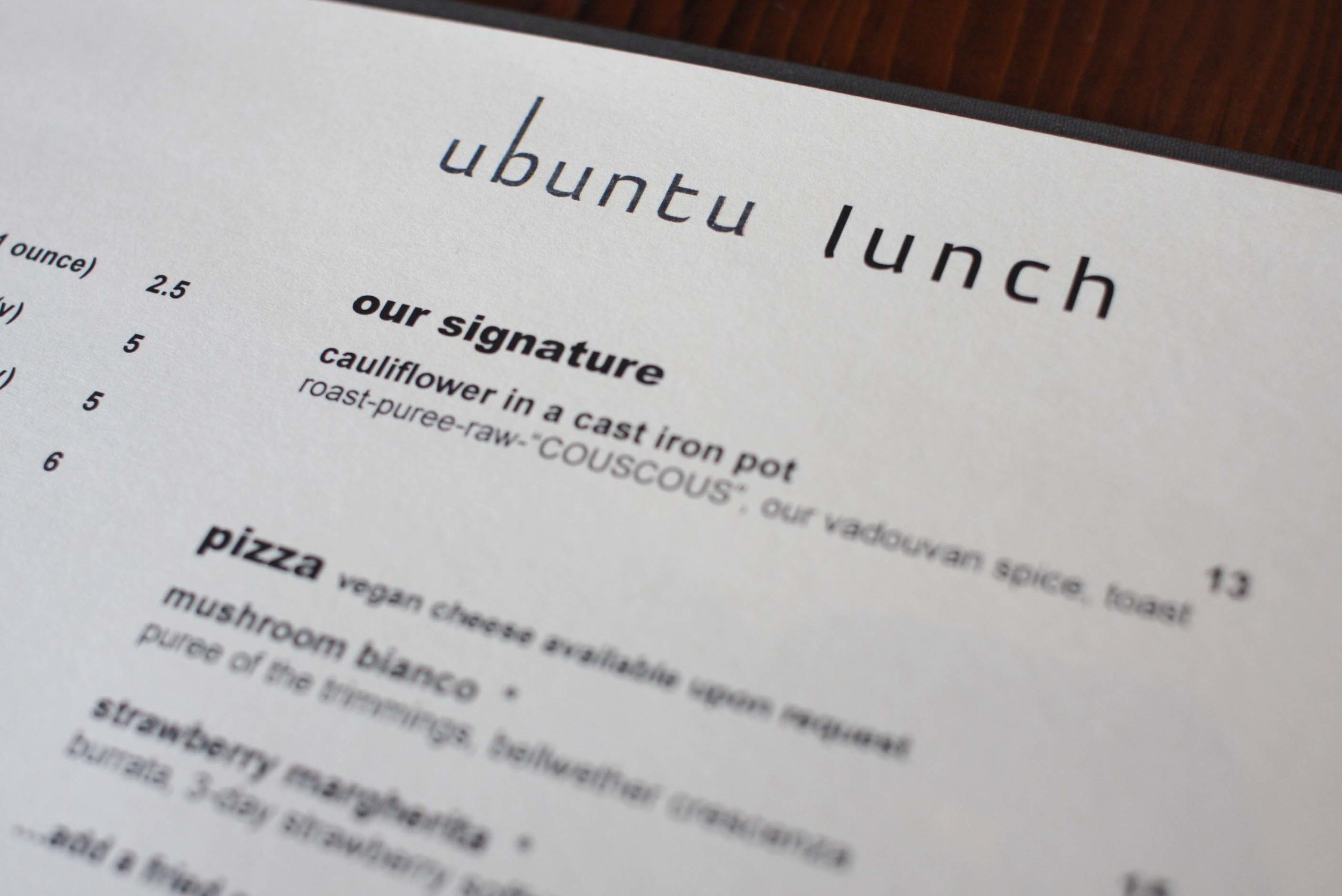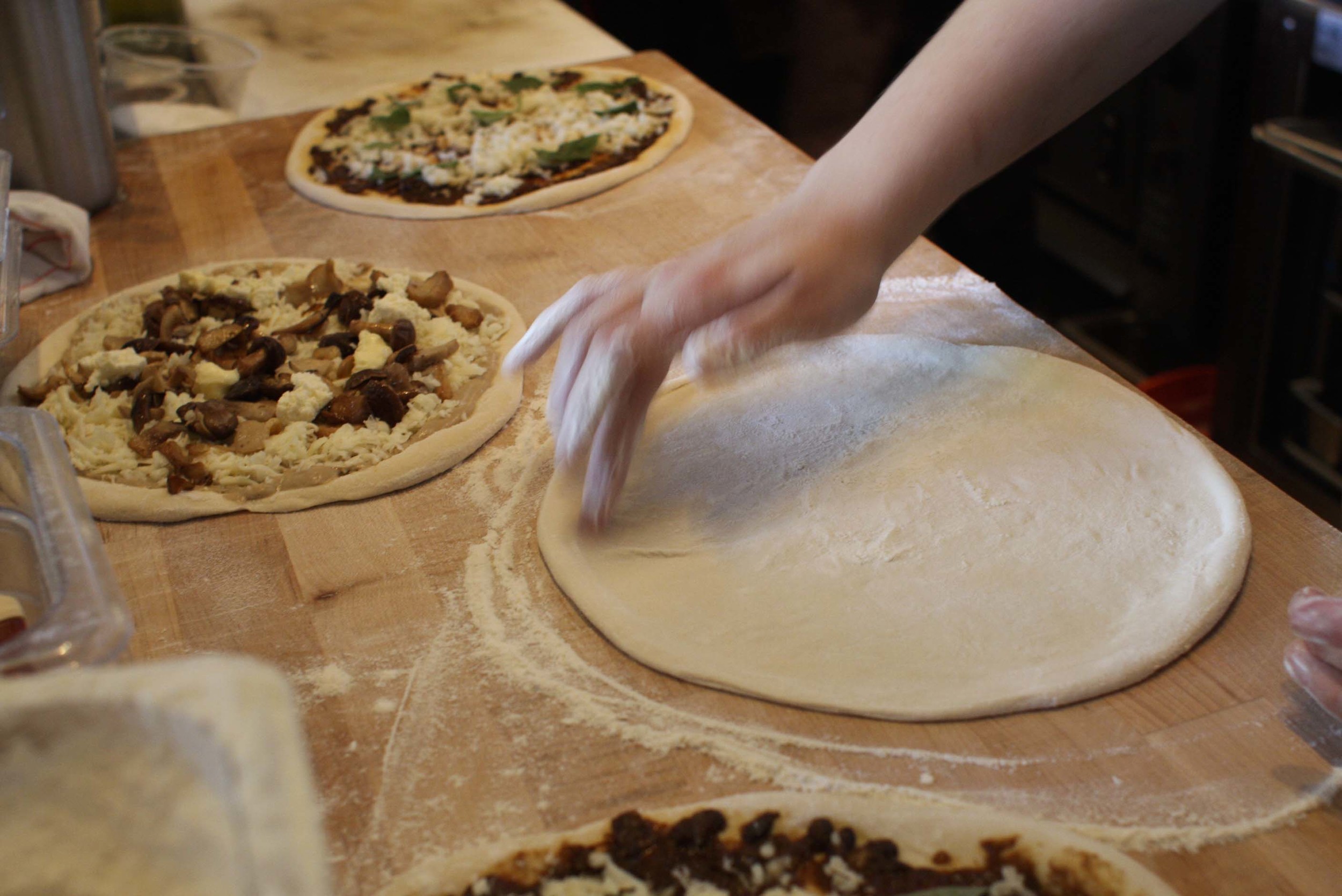 From Food and Wine ...
WON 2008 BEST NEW CHEF AT Ubuntu, CA.
WHY HE WON Because, in a restaurant attached to a yoga studio, he's redefining the notion of vegetarian cooking with pristine ingredients from Ubuntu's own garden.
2014: Jeremy Fox has since left Ubuntu where he became a rockstar vegetarian chef even though he's NOT vegetarian. Currently he's chef at Rustic canyon Wine Bar and Seasonal Kitchen in SoCal, where he's back to cooking excellently with protein. I guarantee, though, that his delicious veggie creations are missed.