During my time away in New York City, circa 2006 (the year I went to culinary school - shouting out to the Institute of Culinary Education - woohoo!), Asian food was always something that I was craving for. I needed it to keep my taste buds sane.
It was in Manhattan where I developed a true love for today's ubiquitous bowl of ramen. Before that, I had tried and liked Manila's limited choices - in retrospect they weren't bad, but were merely just decent.
That was when Ippudo entered my life. It took the city by storm, and lines had to be braved, but on chilly nights that indulgence was heavenly.
My favorite - the one that got the most write ups (mind you there was hardly any Facebooking being done yet and Instagram was yet to be born) - was the Akamaru Modern: tonkotsu (pork broth), miso paste and black garlic oil with thin and chewy noodles. Ayayay.
It shocked my system like the ice bucket challenge.
I never knew ramen could taste that good. I proposed to it there and then.
And now my ramen devirginizer arrives in our shores starting today - Sept 10 - care of the same group who brought in Yabu, the Concepcions.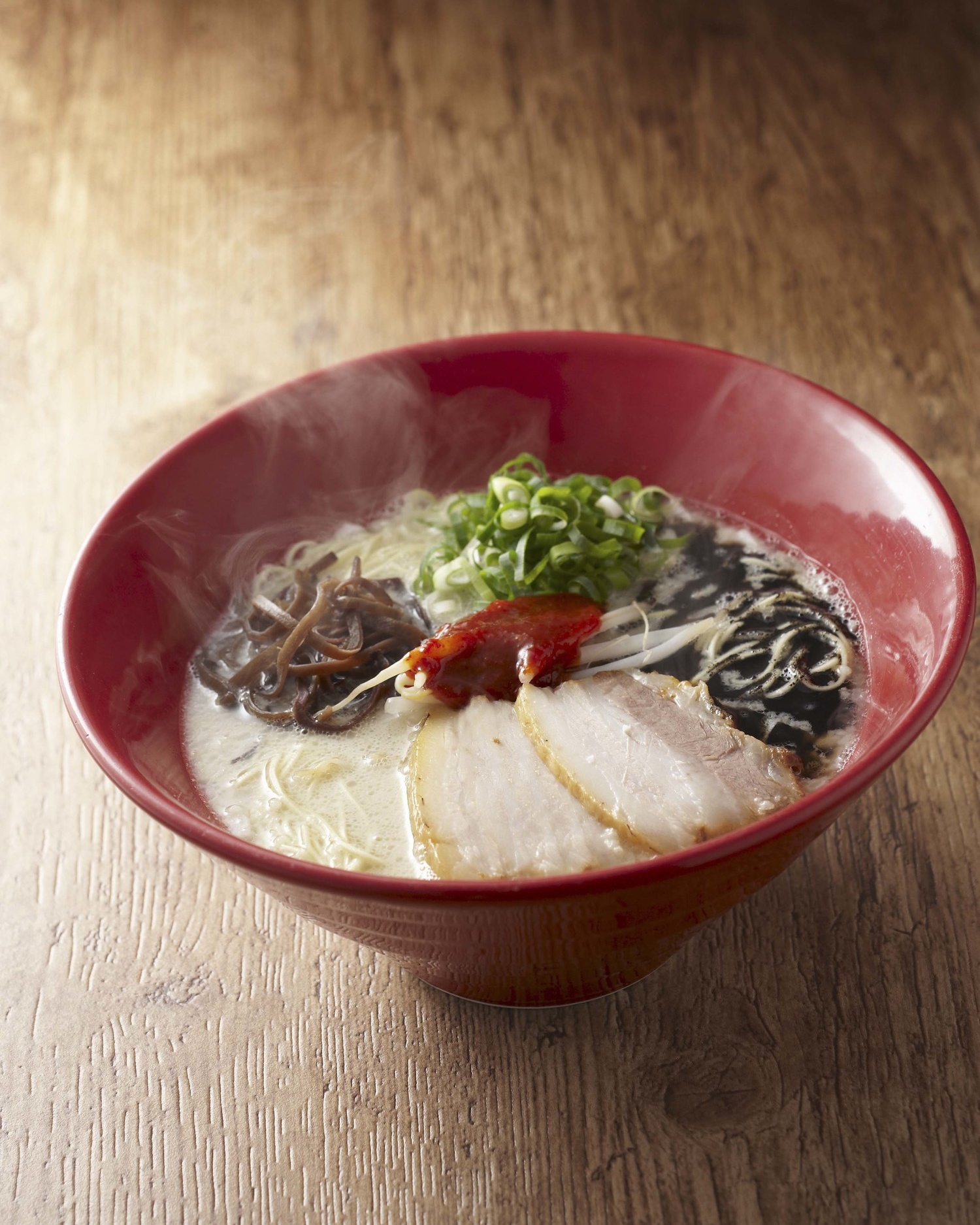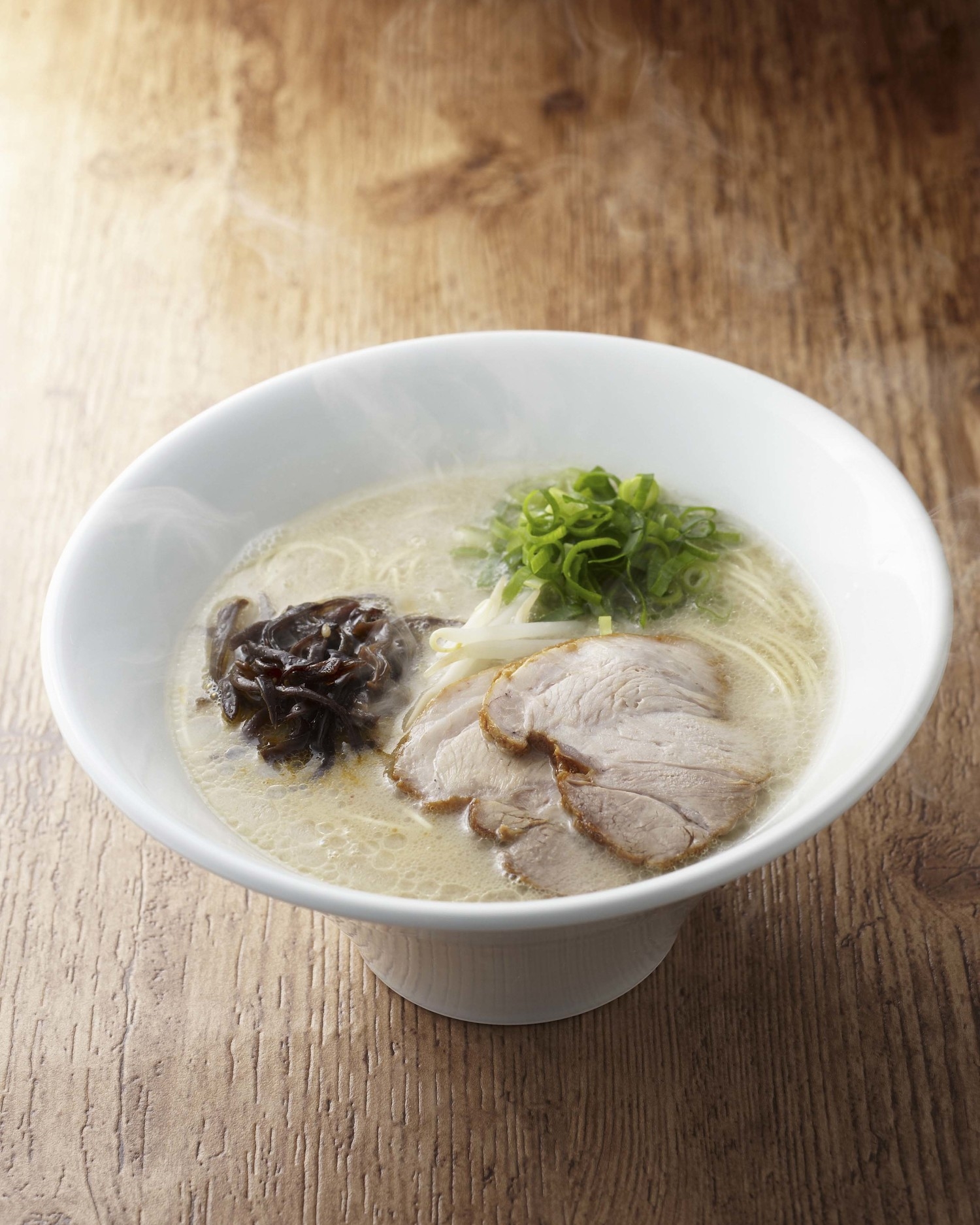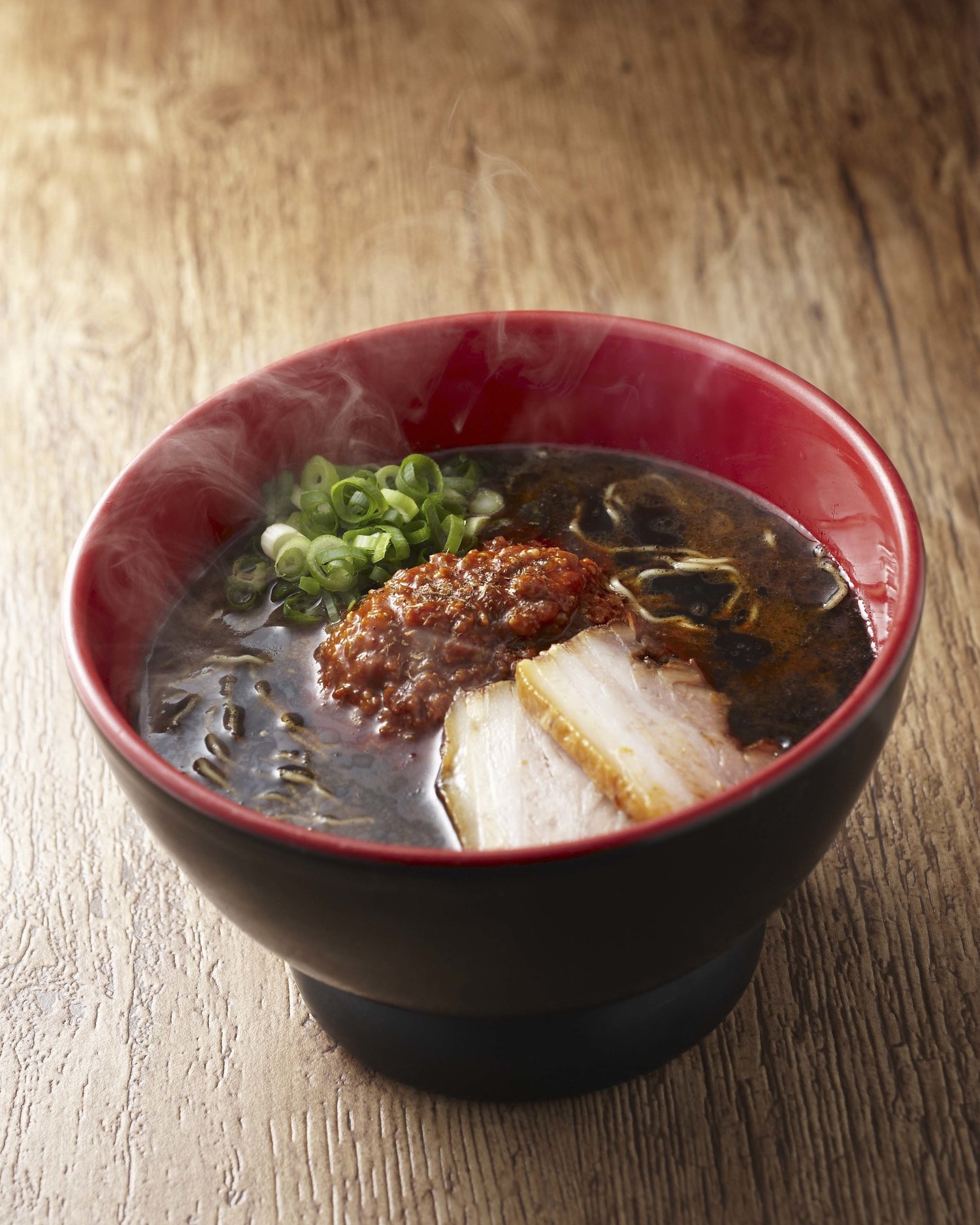 One slurp of the Akamaru Shinaji (they kinda changed the name) was all I needed - it was the "just right" of Goldilocks lore: firm noodles (order 'em extra firm), chashu and a broth that was flavorful without being overly so, as opposed to the umami nuclear bombs of other ramen joints (which I still do love, but this one was "refreshing" in it's being lighter). Also of note - pork buns. Yes, tender pork in soft bao-like buns, the kind you can dangle like a carrot in front of any true blue Pinoy and consequently mesmerize him. Also check out cucumbers in sesame dressing, called Goma Q, which was actually one of my favorite things I got to try because it's so refreshing, and I love me some cukes.. and Curry Cheese Harumaki - basically Japanese curry cheese sticks, that staple of all high school parties.
Hit up them steaming bowls of love at Ippudo, located at 3/F Mega Fashion Mall. Slurping loudly is allowed and encouraged!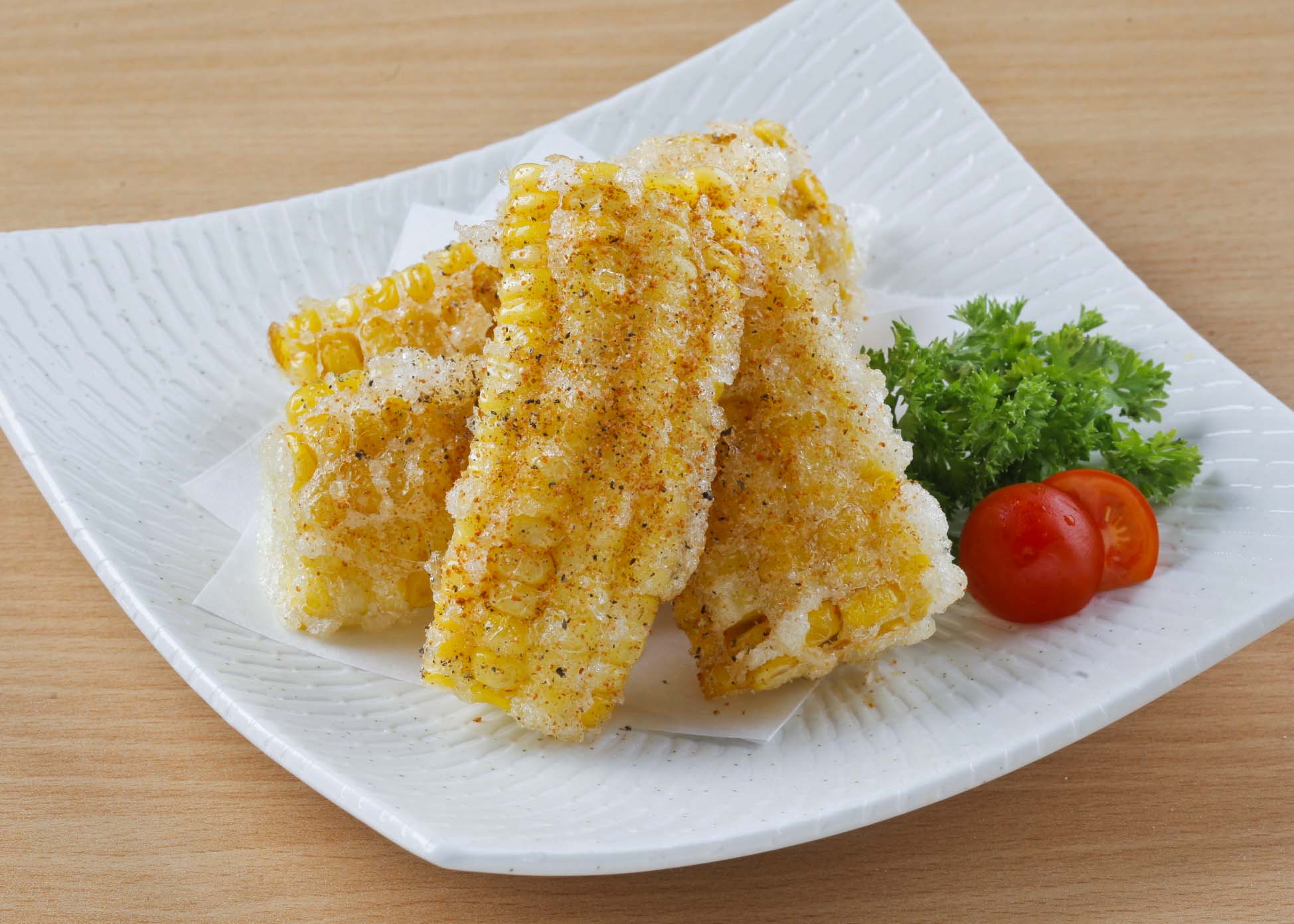 Food and interior photos provided by Ippudo.