Last night, a wish I made 3 months ago came true.
I closed a theater to watch Star Wars VII mostly with people I knew - people who's company I enjoy, people from my faith family, people from the food industry, people I love and respect. I'd say we filled up 270 seats or so (maybe maybe a bit more).. a lot in awesome costume! .. and we managed to raise a good amount to give to our cause -- the PGH Pedia Ward, as well as the storm ravaged town of Pinamalayan. Not only was I able to have a LOT of fun together with some of my favourite peeps, I selfishly FORCED myself (get it? hehe!) into my idea of Christmas this year. I hope this all planted a seed in the hearts of all the kids in the audience -- that one day it'll be the giving that will make Christmas special.
I'm a happy Jedi. THANKS EVERYONE WHO SHOWED UP, donated, came dressed for the occasion, and whooped and hollered. Blessed Christmas to you all!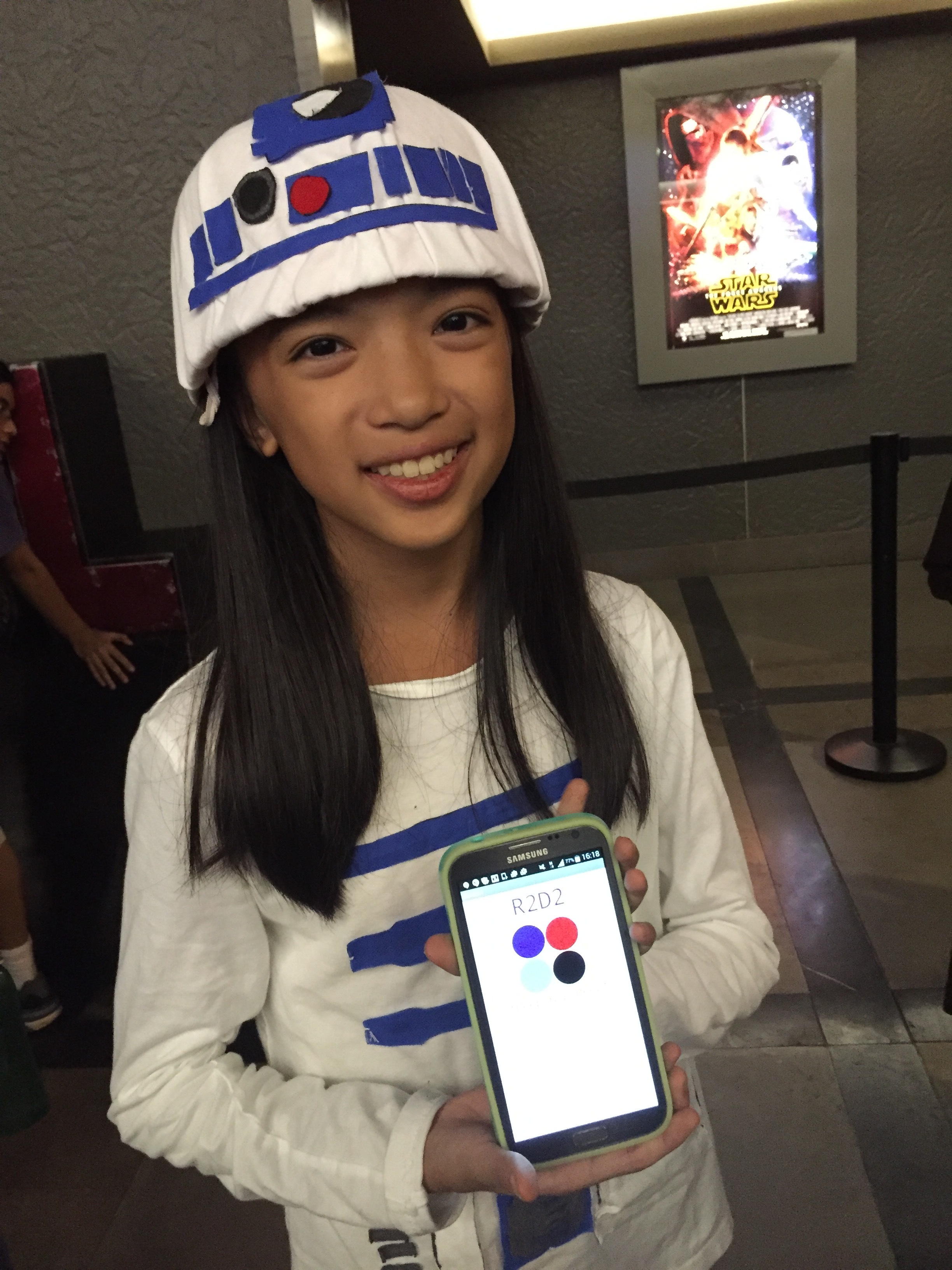 To make the screening even more fun, some of my friends gave away raffle prizes! Thank you to Din Tai Fung, Your Local, Digital Walker, Risa Chocolates, 3 Hungry Tummies, Spice Bird and Hobbes & Landes! May your force continue to awaken!